Buying foreclosed homes at auction: how to be prepared for the sale and the potential issues that may be associated with your purchase.
Foreclosed home auctions provide potential buyers with a great chance to obtain homes at reduced prices, but there are issues to be aware of when buying foreclosed homes.
The potential hazards of buying foreclosed homes at auction include poor physical conditions of the house, unforeseen costs or taxes and the actual auction environment.
Homeowners leaving a home in foreclosure may not have taken care of the property. You will want to check for hazardous conditions before other people go on the property. Banks may also neglect foreclosed properties.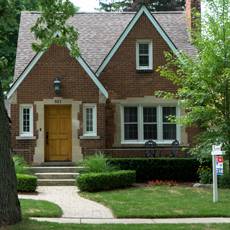 Hazards to watch for:
Unkempt lawns growing dangerously wild
Necessary wiring or pipes have been removed
Patios or other areas that are not up to building codes
Intentional damages inflicted by an owner forced to leave
When buying foreclosed homes at auction, you may bid at a live auction with or without an auctioneer or a silent auction. Bidding wars are possible and you could end up paying far more than expected due to competition.
To ensure you're prepared for the auction:
Always keep in mind the maximum amount you're willing to pay
Don't let auctioneers or personnel intimidate you into bidding higher
Drop out if the auction gets heated or bidders are threatening
Be prepared to lose an auction to bidders with deeper pockets or emotional attachments
Many unforeseen costs can exist when you buy a foreclosed home at auction. Foreclosed properties may require repairs for damage. Tax issues may arise if there are existing liens against the property or unpaid property taxes on the home.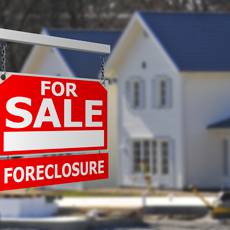 Watch for these tax issues and unforeseen costs:
Unpaid state property taxes
Liens from loans other than the house mortgage
Repair and upkeep fees, possibly for city for services
Costs to bring the property up to code and relist it to resell
At foreclosed home auctions, ask the auctioneer or host bank for more details if you have any questions about a property. If possible, get additional photographs or tour homes prior to the auction to spot potential issues before you bid. If a property has too many problems, it may not be a good investment. To learn more ways to find foreclosure listings, go to this article.
QualitySmith can help you find your next property and real estate professionals with experience in foreclosure auctions.