An overview of the issues to consider and steps to take in pursuing the purchase of a home in pre-foreclosure
Buying homes in pre-foreclosure can offer some excellent opportunities while avoiding some of the hassles of trying to buy a home already in foreclosure. Homeowners who have tipped into the pre-foreclosure stage may have no other option and may be highly motivated sellers. They may be willing to take much less than they ordinarily would just because they want to avoid losing the home through foreclosure and taking a major credit rating hit.
If you are shopping for a home during pre-foreclosure, however, there are a few pitfalls that you should be aware of and some tips that can help you to speed the process along. Here are some general steps to take:
1. Find a property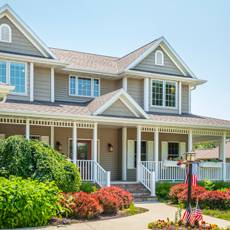 This step can be easier than you think. A property falls into the pre-foreclosure status when the homeowners have missed several consecutive payments. (Depending on the loan on the property and the state where the property is located, this can be anywhere from 90 days behind in payments to 180 days behind in payments.) When this occurs, the lender is required to send out a Notice of Default and files these notices as a public record, usually with the County Recorder's Office where the property is located. There are dozens of websites tracking and reporting on these properties and accessing public records is another source for finding homes in pre-foreclosure status. The federal Department of Housing & Urban Development (HUD) has a substantial inventory of properties throughout the U.S. and has a full protocol for potential buyers of pre-foreclosure properties to follow.
2. Contact the owner
Unlike a traditional home purchase where you would generally work through real estate agents or representative third parties, you will want to try and contact the homeowners of a property in pre-foreclosure before proceeding (if possible). There will likely be many parties trying to contact the owners, but you can gain valuable information from them if you make contact at this stage of the process. You can find out a number of things including:
If they want to sell
How much in arrears they are
The general condition and maintenance upkeep on the property
Time you may have before the property falls into foreclosure
3. Determine the value of the property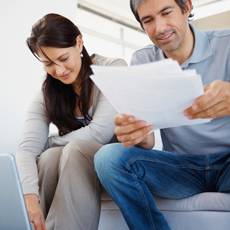 What is owed on the property and what it is worth are not always going to be in-synch with many homes in pre-foreclosure. You will need to get some solid idea of what the current value of the property is. You can check tax records for the area and find out what the current assessed value of the home is. Having contacted the owners, you may have some idea of what the home was valued at when they originally purchased it. You can check out recent sales in an area or even track results from auctions of similar homes that fell into foreclosure. If you're working with a real estate agent, they can also pull for the area and give you a clear picture of what the home in pre-foreclosure is currently worth. With a home in pre-foreclosure, there is less of a chance that the property has been neglected or run-down by an absent homeowner. As with any home purchase, if you can arrange to have a home inspection prior to making an offer, you'll be a better-informed buyer.
4. Arrange your financing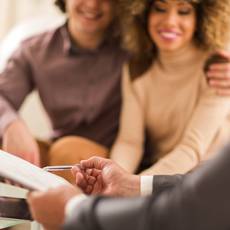 Once you have an idea of what the property in pre-foreclosure is worth, get your financing arranged. The advantage of buying a home in pre-foreclosure is that you have a few more options for financing. Most homes that have fallen into foreclosure sell at cash-only auctions with limitations on financing. With a home in pre-foreclosure, you may be able to get financing, maybe even from the bank or lending institution originally mortgaging the property you have in mind.
As a buyer, getting preapproved for your financing can make buying a pre-foreclosure home a bit easier, especially since the process of buying the home must be completed within the time specified by the lender following the issuance of a Notice of Default.
5. Make an offer
The final and exciting step in the process, when you have a clear picture of what the property is worth and you have your financing in place, make the owners an offer. The offer should be attractive enough to give the current owners relief from their situation. Your offer should also be enticing enough to the current lender to allow them to see that an offer in hand will be far more valuable than going through the formal foreclosure process on the property.
Expect the unexpected even following all these steps, you can run into surprises. Many lenders and even local laws have provisions allowing distressed homeowners extended time to resolve the financial issues threatening to push a home into foreclosure. If you are hoping to find real estate bargains by pursuing homes in pre-foreclosure, you may benefit from the assistance of a skilled real estate professional with experience in this field. QualitySmith can assist you by connecting you with local real estate professionals who have that experience.