Making yourself aware or these issues when buying multi family homes in foreclosure at auction will put you in a better position.
One of the better real estate investment opportunities in recent years has been found in the large number of properties in some phase of foreclosure. Buying multi family homes in foreclosure at auction can be an excellent investment, but there are issues you should be aware of.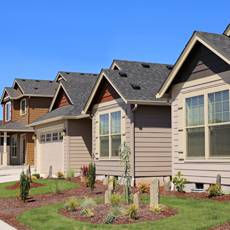 One of the big advantages to buying multi family homes is that you have a place to live as well as a potential source of income from rentals. As with the rest of the nation's housing market, the multi family marketplace has been hit heavily by foreclosures. In many situations, multi family homes in foreclosure can be purchased at deep discounts and many already have established tenants providing a source of income.
When a multi family home goes into foreclosure, they are typically dispatched through an auction process. Most real estate auction are going to require you to pre-qualify and be ready to make a significant cash (cashier's check, certified check or money order) deposit against the accepted bid price for a property (usually at least 10 percent.)
In the case of a multi family property owned by HUD, you will need to have a letter certifying you are pre-qualified for a set amount of mortgage funding from, a bank or lending institution in addition to being prepared to make a cash deposit of up to 10 percent.
An auction is a fast-paced setting and not all real estate auctions are held at the property's location. If you wait until the day of the auction to research the condition and other details of the property you have in mind, you may be sorely surprised.
Prior to the auction, you should also learn as much as possible about the estimated market value of the property you have in mind, including comparable rents. You should find out how much is actually owed on the property and if other liens could inflate the property's cost if you win. The winning bidder, in some instances, may be required to satisfy the liens before receiving a clear title to the property. This can be because the owner had a second mortgage or other encumbrances on the property, such as liens that an unpaid contractor may have filed or unpaid property taxes. All of this information is public and can be researched at county court clerk's office for the property in question.
Arming yourself with as much information as possible can make buying multi family homes in foreclosure at auction a bit easier and more profitable. QualitySmith can help by linking you to local real estate professionals.