Reviewing some of the advantages and disadvantages of buying multi family homes in foreclosure from state governments.
If you're considering buying multi family homes in foreclosure from a state government, there are a few things worth knowing before you take the plunge.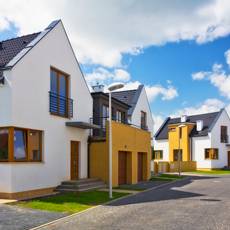 State government multi family foreclosures are properties offered for sale almost exclusively by auction. With rare exception, these transactions must be handled on a cash-only basis. In the majority of cases, you'll need a realtor or other authorized agent to represent you at this auction.
The immediate benefits from pursuing a multi family home in foreclosure directly from a state government are immediately clear. When a foreclosure property is brought to market, the seller - which in this case is the state - is almost always looking to unload the property immediately, whether for statutory or other reasons, and will usually accept far less than the actual market value of the asset. For an investment property, these discounts may be sharp indeed, with many selling at between 10 and 40 percent below the prevailing rate.
The immediacy of the opportunity creates its own downside. Since these sales take place in a competitive auction format, your agent or broker will advise you to bring a lot of cash to cover what is called an earnest money deposit, which you may interpret as a requirement for a large down payment, in cash, at the time of the auction. While your broker or authorized agent is a necessary intermediary required by the laws governing the process, the burden of paying the representative's fee is going to fall squarely on you, the buyer.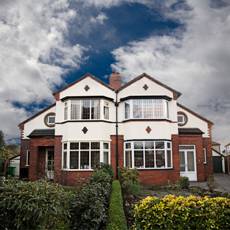 As a rule, no financing is offered at a property auction and in many cases, you will be required to bring certification of available funds to complete the purchase.
No mortgage insurance will be offered on the property you buy, so unless you're willing to see the lot go right back up for auction, it would be a good idea to make sure you can meet the obligations of the loan and the terms of sale down to the last letter.
Buying multi family homes in foreclosure directly from a state government may open up some excellent opportunities for you. An experienced real estate professional () will be a necessary part of that endeavor and QualitySmith can help by connecting you to one in your area.