If you're a first-time home-buyer, remember these 5 tips to make your experience a satisfying one.
Are you thinking about buying your first home? First-time home-buyers go through a rollercoaster of emotions – from being thrilled by the thought of owning your own home, to feeling accomplished and proud. However, there can also be a lingering nervousness or doubt that it might all turn out to be a big disappointment or worse, a disaster. Before you can unlock the door to homeownership, you have to take some important first steps. From finding the perfect location to financing your purchase, shopping for your first home has challenges that go beyond curb appeal and interior features.
Venturing out to an unknown territory (like purchasing a property for the very first time) might be an intimidating experience. It's true that the learning curve can be steep, but take heart! By doing a little financial homework from the start, many issues can be resolved - resulting in the whole process going smoothly. Here's the basics of what you should know:
1. Get a sense of where your credit stands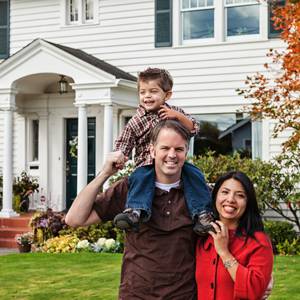 When it comes to qualifying for a loan these days, your credit score can play an essential role. Expect a higher term of standards from financial institutions like your bank, as they take everything – unpaid accounts, mistakes, collection accounts – into consideration. You can go to a website such asmyBankrateto get your credit score and analysis to help you determine whether it is a possibility that you will qualify for the amount you've applied for.
Beware that it doesn't mean you'll get a stellar credit standing if you pay everything off on your bill on time every month. A credit score can be positively or negatively influenced by your credit utilization ratio – this is the amount of credit you're using in relation to your available credit limit.
2. Evaluate your assets and liabilities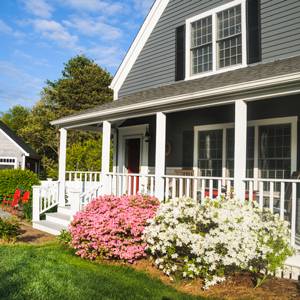 Many first-time homebuyers decide to buy when they feel ready for a mortgage. But just because they can afford the mortgage payments doesn't mean they can afford to own a home. Property insurance, taxes, homeowners association dues, maintenance, and higher electric and water bills are some of the costs that first-time homebuyers tend to overlook when shopping for a place. You might be updated with your payments and don't owe a lot of money; still, you should understand a little bit about monthly cash flow and how it will affect your loan application. Lenders will scrutinize your financial standing, including whether you have tons of cash left over at the end of each month or just barely surviving after each payday.
You should not only have an idea of what you previously owe and what usually comes in on a regular basis but also try to keep track of your spending habits for a couple of months before seeing a lender.
3. Document income and taxes
Mortgage lenders require paperwork that verifies every facet of your financial life: income, debts, assets and more. The lender will request the following documents, so gather them before you apply for a mortgage. Here's a general list of what you'll need:
W-2 forms from the previous two years, if you collect a paycheck.

Profit and loss statements or 1099 forms, if you own a business.

Recent paycheck stubs.

Most recent federal tax return, and possibly the last two tax returns.

A complete list of your debts, such as credit cards, student loans, car loans and child support payments, along with minimum monthly payments and balances.

List of assets, including bank statements, mutual fund statements, real estate and automobile titles, brokerage statements and records of other investments or assets.

Canceled checks for your rent or mortgage payments.
The more organized you are, the better chances you'll be approved for your loan. Document everything – bank statements, W-2s, tax returns and even pay stubs – from the most recent up to two years' worth – because mortgage lenders will request all of it when you apply for a home loan.
4. Find out what you can afford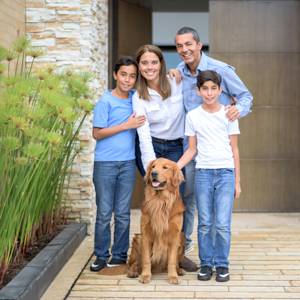 Homebuying doesn't begin with home searching. It begins with a mortgage prequalification — unless you're lucky to have enough money to pay cash for your first house. Often, first-time homebuyers are afraid to get prequalified; they fear the lender may tell them they don't qualify for a mortgage or they qualify for a loan smaller than expected. Yes, it's more fun to go look at houses than to sit in a lender's office where you have to expose your financial situation. But that's a backward approach. Getting preapproved and then finding a home will make for a better financial decision versus a purely emotional decision. (Yay, adulting!)
Even if it is your first time getting involved in this process, you probably have an idea of how much you can pay for a house. You can usemyBankrate's calculator to determine debt-to-income ratio as well as the down payment amount you can provide. This calculator will determine what you can afford, both upfront and on a monthly basis.
Figuring out exactly the home price you can afford means finding out first the amount of money you have available and then the monthly payment you can afford accordingly.
5. Identify where your down payment will come from
Figuring out your down payment takes a lot of effort and courage. Fortunately, there are programs out there that can assist first-time homebuyers like you. Of course, these loans or grants will all depend on your qualifying income and situation.
Each state has a different set of requirements but most of the money comes from a federal block grant called the HOME Investment Partnership Program. For more information, clickhere.
For a more pleasant down payment hunting experiences, it'd be wise to ask for the advice of family, friends or neighbors who went through the same process so you can have an idea of the lenders they enjoyed working with.
If you think you're ready to start searching for home listings nearby or if you need help finding an agent, enter a zip code above.