The time has come for you to buy a home for you and your family. But where do you start?
But before you prop both feet up on the front porch and relish the thought of calling that property your own home, first you have to pay attention to these 7 bits of advice for first time homeowners.
1. Know the true cost of owning a home.
It's not just the mortgage repayments you have to worry about. You also have to factor in payments allotted for home insurance, utility bills, property taxes and the like. Don't forget including costs for garbage, sewer and water service plus maintenance and repair expenses.
2. Choose energy efficient appliances.
Unless you were lucky enough to buy a fully-furnished home, chances are you're going to do some quick appliance shopping. Your top priority is energy efficiency and reliability, among many other factors – even if it means paying more upfront. Case in point, a refrigerator which uses minimum energy and will last for more than 20 years (if properly maintained) is a wise investment than a cheap fridge that guzzles electricity and will soon bite the dust before its 10th year.
3. Set up your home electronics with proper surge protection.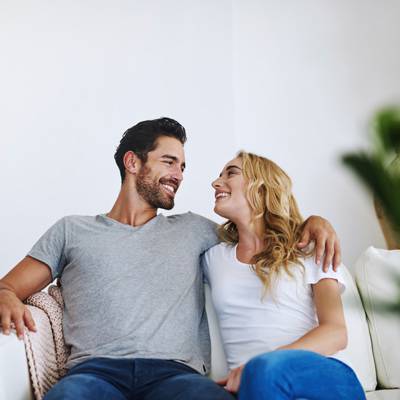 Before the whole family gets busy on all the electronic devices, make sure to set it up with a smart surge protector not only to make it easier to 'unplug' them when not in use but also to shield your equipment from electric surges.
A surge protectors works by allowing the on-off status of the television, for example, to control the amount of power flowing to other devices such as the video game console. This automatic power cut during standby mode will prevent your hard-earned money to go down the drain without you knowing it.
4. Plant shade trees around the property, if possible.
Your cooling costs during summer and your heating costs over the cold months will be significantly reduced if you let Mother Nature help you out a bit. The best kind of plants is deciduous trees because they lose leaves in the fall. By strategically placing them on the western and eastern sides of your house, they can help in maintaining desired temperature during extreme weather seasons.
Besides, having mature trees within your property can also contribute for increasing your home value. Just make sure they are at a safe distance from your home and from the power lines.
5. Change the locks and make spare keys.
This is extremely important because you can never be certain that there are copies of your old key floating around unless you change the locks. By making this quick and inexpensive project, you can protect your home from burglary down the road.
Don't forget to get extra copies of your house keys and leave one set with someone you trust so you don't have to pay $100 to a locksmith when you accidentally locked yourself out.
6. Take advantage of tax benefits and other incentives.
Your state or city usually offers energy tax credits for homeowners who made energy-based improvements for a certain period of time within the current year. This year alone, you can be eligible for a whopping 30% tax credit if you have chosen to install any of the following at your home: geothermal heat pumps, residential wind turbines, and solar energy systems.
You can also avail rebates, no-interest loans, and other benefits for any home projects related to energy efficiency as well as free or discounted home energy audits in order to test your home for things such as un-insulated pipes, air leaks or non-efficient heating/cooling systems.
7. Create a home maintenance checklist and do your best to accomplish it.
This will include home maintenance tasks that should be done on a weekly, monthly or annual basis. Make it a habit to run through it and ensure its completion to extend the life of almost everything in your home.