When it's time to buy a home, there are some important early steps to take.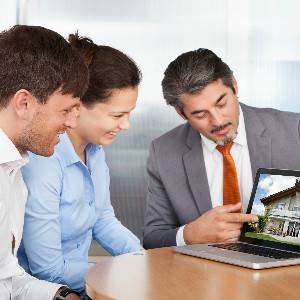 When it's time to buy a home, you should find real estate agencies that fit your search and interview a few agents to pick the right match for your area and personality.
Referrals are a good starting point. Ask friends, family and co-workers who have bought homes in your area for recommendations based on their experiences. Find out why they recommend that agent. If you are already working with a mortgage broker, he or she may also recommend a buyer's agent. You can also look online for agents who are familiar with the neighborhood in which you want to buy.
If you can get a small list of recommended agents, investigate them and their agencies in person or online. You should verify the licensing of your agent; a reputable agency will only employ licensed agents. Avoid real estate agencies where member agents are not licensed.
It helps to understand what to expect from an agent so you will know what to ask. These are some things you may expect from your buyer's agent:
He or she will help you analyze the real estate market where you want to buy. This research includes the prices of homes for sale and homes sold recently. An agent can also tell you if the home sold for its listing price or had competing offers.

Distinguish good buys from homes that will be hard to resell.

Help you write an offer that gets accepted and possibly arrange a meeting for you to present it in person. If the market is very competitive, meeting the sellers may give you an edge over other prospective buyers.

Help you negotiate the best price.

Recommend a home inspector and home testing that is optional, yet crucial to investigating the home, such as a scope of the water and sewer lines.

Help you understand inspection reports and how they affect the contingencies of the sale.

Gather and interpret information and documents about the property.

Recommend a mortgage broker or home loan program that fits your needs.

Ensure communications between you, your lender, the title company and the seller so there are no surprises at closing. Review closing documents with you.
If you would like to ask specific questions about prices in your area, you can go to RealtyNow for local home listings. In many cases, real estate agencies have both sellers and buyer's agents, so you may find a prospective agent as well.
Ask prospective agents about the real estate market in the area you want to buy. If the real estate agency advertises that it specializes in that area, the agent should have information about home sales there. Additionally, he or she may be able to tell if your price range will afford the home with all the amenities you want or, if another area would be a better fit.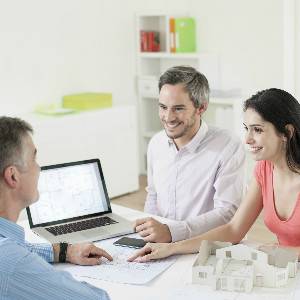 You'll want to find someone knowledgeable and who matches your communication style and personality. If the agent prefers to communicate via email, but you don't have online access during the day, then make sure the agent is willing to call you. Likewise, you need to be comfortable with the person because you may be house hunting together for months.
If you are considering buying foreclosed homes, the right agent will meet a different set of criteria. To learn more about agents who specialize in foreclosure, go to this article.