Get help in your quest to sell your home fast with an accurate appraisal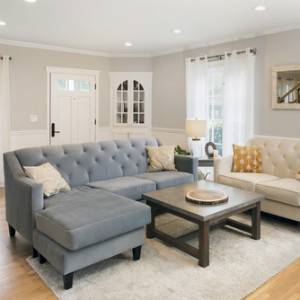 If you are among the many homeowners who have set a goal to sell your home fast, an accurate appraisal is important. A professional appraisal is arguably the most effective tool a home seller has in his repertoire when it comes to haggling with buyers and countering offers. Obviously, since you are selling your home, you want to know its maximum price so you can get top dollar for it. A professional appraiser understands your local market and who can analyze recent comparable home sales.
The job of the appraiser is to offer an expert opinion on the value of your home so that you will have a good idea of the right price for it. You can take steps to help you sell your home fast and get an accurate appraisal by getting your home ready for the appraiser's appointment. The appraiser will look at the home through the eyes of a prospective buyer and compare it to other homes for sale in your area. He will be critically looking for problems that might be unnoticed by the untrained eye to find reasons your home should be at a higher or lower price than comparable homes.
Appraisers don't pay a whole lot of attention to whether your house is messy or not, although you can present your house in its best light by cleaning it from top to bottom before the appraiser arrives. Housekeeping is a part of the home's general maintenance, and a messy house can exude a look of disrepair. Installing new light fixtures, painting a dingy wall and repairing leaky faucets are all important to showing the home in its best light.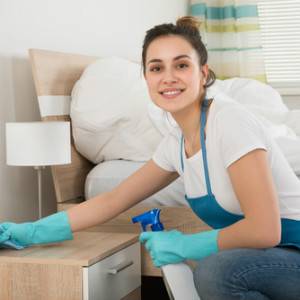 Curb appeal is important to the buyer and the appraisal. The view from the curb is the first view of anyone who looks at your house and first impressions are important. So, make your home appealing from the curb to help you to sell your home fast. Appraisals don't officially take into account the curb appeal, but they do evaluate general maintenance. Spruce up your sidewalks, paint the mailbox and plant some flowers to enhance your home's overall look.
When you want to sell your home for the maximum amount possible, it never hurts to invest in some updates. Replace that dated vinyl flooring in the kitchen with hardwood laminate. Update your kitchen countertops. Have your HVAC system serviced and ready for inspection. Little updates can help you sell your home fast, and appraisals of homes with even small fix-ups will inevitably come back with more promising figures.
Often, an appraiser or real estate agent can tell you which updates are most likely to get you the highest return. To get home value estimates, look at comparable homes or connect with listing real estate agents, go to RealtyNow.