Auctions are usually fast-paced affairs, here are some expert tips for making a winning bid.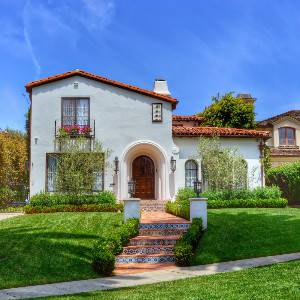 If you are interested in buying property at a foreclosure auction, you need to be prepared. The auctions are usually fast-paced affairs, so here are some expert tips for making a winning bid.
Get pre-approved. Before you go to a foreclosure auction, you should do is visit the bank. Unlike traditional auctions that make you pay for your purchases upfront, a foreclosure auction only requires a down payment. You need to bring a certified check for a required percentage of the home. This percentage varies depending on the auction, so research the auction rules. You will also need to provide your pre-approval letter for financing the remainder of the purchase.

Research the property. You might not realize it, but many people only look at the location and size of the house before showing up at the foreclosure auction. Take the time to drive out and look at the condition of the property. Checking out the house can help you decide how much to bid for the property,  you should stick to that amount when auction day comes. You can't get inside the house, but you can look through the windows and you can also check the state of the property's exterior. During the auction, you can drop a few hints about the condition of the house that might scare off the other bidders.

Research the neighborhood. If the home slated to be auctioned is in a decent neighborhood, its value will likely go up in the future. But if it's in a distressed neighborhood with many foreclosures, you probably want to avoid buying the home.

Dress professionally. When you show up at the foreclosure auction, wear a suit and tie. Not only does this make you look professional, but it can also trick other buyers into thinking you're an investor or a representative from the bank. This can scare some bidders because they think you have unlimited funds to secure that house.

Make timely bids. Another tip for buying at home auctions concerns when you bid. You might feel tempted to make the first bid, but wait a few minutes before you enter the contest. When other bidders start dropping out, raise your paddle and place your offer. You have a better chance at getting the house at a lower price when there is less competition.

Research state laws. In many states, homeowners have the right of redemption. This provides a time when the previous owner can get the home back by paying the delinquent mortgage payments and any other fees. Often, the redemption period is 20 days. If your state has the right of redemption, you could lose a home after you have a winning bid. You get your deposit back when this happens, but the refund won't be immediate.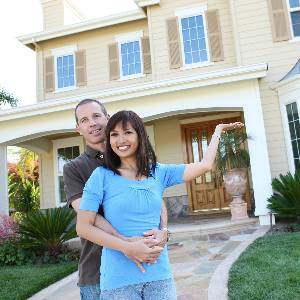 To learn more about buying foreclosed homes, get our guide: Foreclosure Listings: 6 Places to Find Them and How to Buy Them .
These steps can help you make a successful bid at a foreclosure auction and buy a home that is a good investment. If you'd rather buy a real estate-owned property, go to RealtyNow for foreclosure listings in your area.