Avoid foreclosure with home mortgage modification programs in Louisiana.
While the high unemployment rate is slowly improving, there are still many homeowners who are in financial distress, and some of them don't even have jobs, but there are home mortgage modification programs in Louisiana to help homeowners who are suffering from financial hardship or unemployment.
A closer look at some of the specific programs available can help you find options to save your home if you're suffering financial difficulties.
The Home Affordable Refinance Program ( HARP ) and Home Affordable Modification Program ( HAMP ) are available for employed homeowners who are having a difficult time making their current house payments. These home modification programs in Louisiana allow your lender to modify or refinance your loan to make your payments lower. In order to be a good candidate for either of these programs, you'll need to prove the source of your financial hardship as well as prove to your lender that you'll be able to make timely payments once the new terms have been set.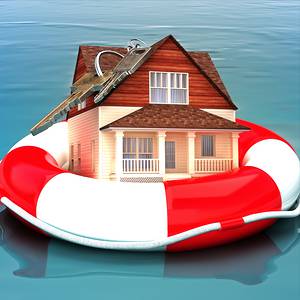 The Principal Reduction Alternative is another Louisiana home loan modification program that employed homeowners in financial distress can utilize. In order to qualify for this program, your home must be worth less than the amount you have left owing on your home loan. If you choose this method of Louisiana home loan modification, your lender may agree to significantly lower the amount you have left on your loan.
If you're an unemployed homeowner, the Home Affordable Unemployment Program ( UP ) may offer you assistance. If you meet the qualifications of this program, your lender may agree to lower or stop your house payments for a short period of time. One of the requirements you must meet is being qualified for unemployment benefits.
Finally, if you're unemployed and you feel that you will not be able to make timely loan payments, even if loan modifications are made, you may qualify for Home Affordable Foreclosure Alternatives ( HAFA ) to avoid foreclosure. Through this type of mortgage modification in Louisiana, your lender may agree to forgive your loan by exercising a short sale or agreeing to a Deed-in-Lieu of Foreclosure . In certain circumstances, you may also qualify for up to $10,000 to help you relocate through this program.
Home mortgage modification programs in Louisiana have saved many homeowners from foreclosure; even homeowners who thought there was no hope have found assistance. For information refinancing programs, go to RealtyNow and search for helpful alternatives.