Use these tips to help you gauge the housing market and decide if it is a good time to sell.
Home prices vary according to the health of the housing market and you can decide if it is a good time sell your home if you are able to gauge the market. The local median home price, federal funds rate, unemployment and migration to your area can all help you gauge whether or not it's a good time to sell. The following tips can help you decide.
Find Out the Median Home Price

The median home price is the mid point between the lowest-priced home sold and the highest-priced home sold. It is commonly used to measure the health of the housing market. If the median price is rising, it means that the market is gaining strength. On the other hand, if it is falling, it means that the market is becoming weaker. Knowing the median home price helps you determine if you will have an advantage in sale negotiations.
Check the Gross Domestic Product Growth Rate and Unemployment Rate
If the country is experiencing a gross domestic product growth rate of more than 3 percent per year, it is an indication that the economy and housing market are strong. This will result in a rise in home prices, making it an opportune time to sell your home. The unemployment rate can also have a significant effect on the health of the housing market simply because most people who are unemployed do not have the means to buy homes. If the unemployment rate is high, the housing market will be weak, and home prices will fall.
Monitor the Fluctuations of the Federal Funds Rate
When the country is experiencing recession, the government will offer lower interest rates to make it easier for people to buy homes. This may eventually lead to an increase in the fair market values of homes. On the other hand, if the government is concerned that inflation will occur, it will raise interest rates to slow down the appreciation of real estate prices. You will be able to gauge the housing market by observing the fluctuations of the federal funds rate.
Observe Migration Patterns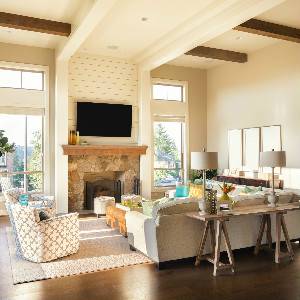 Migration patterns within the country can also dictate how the housing market will shift. Learn about the factors that affect migration patterns, such as climate and cost of living, and find out which states or cities are the preferred destinations for people who are moving. Places that attract people typically have strong housing markets.
If you want to sell your home, these factors will help you decide if you should list it now or wait. You may also talk to local real estate agents about your local median home price, the housing market and the migration pattern in your area. If you need to find real estate agents, go to RealtyNow now for professionals near you.