A 4-step guide to the home financing process: how to be prepared to apply for a home loan and get pre-approved.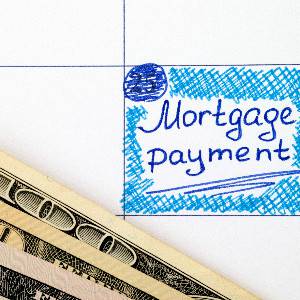 The home financing process starts with preparation and saving. To get approved for a home loan, you need to have strong credit and supporting financial documents as well as money saved for a down payment.
Understanding how the home financing process works can help you prepare the documents required by most lenders. This understand also guides you to the best mortgage lender, and possibly government loan program, for your situation.
1. Evaluate your credit history
Your credit history is one of the first things a lender reviews when you apply for a home loan. Lenders typically check at least two of the three credit bureaus: Equifax, Experian and TransUnion. It is a good idea to evaluate your credit history on all three reports at least 30 days before you apply for a mortgage. Each of these credit bureaus must provide you a free copy of your credit report once a year, although the free reports do not show your credit score. A first step of the home financing process is to request your credit report from each agency and review it thoroughly.
Check each report for:
Accuracy
Collections
Late payments
Excessive inquiries
Unresolved legal issues
Issues on the report after seven years
If you find errors or issues that you feel should be off the credit report, you may dispute them with each credit agency listing the inaccuracy. The law requires that the company that provided the information you are disputing must investigate the issue and prove that it is accurate. If you have any negative accounts that have not been paid off, settle them. The lender will see that you settled your debts, which will show responsibility.
Additionally, if you are denied credit , housing, insurance or employment because of a credit report, whomever denied you must provide the name, address and phone number of the credit agency that provided the report. Under the Fair Credit Reporting Act (FCRA), you have the right to request a free report within 60 days of being denied credit.
2. Reduce your debt-to-income ratio
Lowering your debt-to-income ratio is also an important step in the home financing process. Lenders look at two ratios. The first is how much your mortgage payment will consume of your gross income. Your mortgage payment, including taxes and insurance, should not exceed 28 percent of your gross income. Additionally, you should spend 36 percent or less of your gross income on your combined debts, which includes the mortgage, car loans, child support, credit card bills, student loans and other payments.
To prove that you have the money in your budget to afford a home, lenders will ask you for:
Paystubs
Tax returns
Bank statements
Profit and loss statements if you are self-employed
Business tax returns if you are a business owner
3. Save money for a down payment
Try to save as much money as possible. Money in savings, investments or retirement accounts indicates that you are financially secure. Savings also shows you have money for a down payment, home maintenance and necessary repairs. Many traditional mortgage lenders require a 20 percent down payment for a home loan.
If you do not meet traditional lenders requirements for a down payment, credit history or debt-to-income ratio, you may want to investigate Federal Housing Administration loan programs through the U.S. Department of Housing and Urban Development as part of your home financing process. FHA offers programs to help you get a mortgage for all types of homes. These programs insure mortgages through participating lenders. They include fixed-rate mortgages, adjustable-rate mortgages, interest-only loans and hybrid loans that combine all three.
To learn more about the HUD financing programs for which you may qualify, go to this article . It provides information about FHA loans and buying foreclosed HUD homes.
4. Get pre-approved for a mortgage
Once you have monitored your credit history and gathered your financial documents, you are ready for the next step of the home financing process: pre-approval. A pre-approval tells you how much a lender is willing to give you to buy a home based on your credit, income and budget. This tells you which homes are in your price range. It also shows sellers and your real estate agent that you are a serious shopper who can afford to buy a home.
The final step of the home financing process is likely the most enjoyable: shopping for your new home. Your lender's final approval comes after you find a home within your price range. Your real estate agent can help you find good home prospects, schedule walk-throughs, arrange a home inspection and make an offer contingent on your lender's approval of the home.
If you are ready shop now, click here for mortgage rate estimates. RealtyNow can connect you with real estate professionals, property listings and reputable mortgage lenders in your area.