You can find great bargains buying multi family homes in pre-foreclosure at auction, but prepare yourself ahead of time
While fairly rare, auctions featuring multi family homes in pre-foreclosure can provide deep discounts for potential investors. If you're buying multi family homes in pre-foreclosure at auction, there are a few things you should be aware of.
Federal and state agencies, as well as private banks mortgage companies and real estate centers, regularly host multi family home auctions. Pre-foreclosures can come with a bevy of potential pitfalls that can dramatically increase the overall or long-term cost of owning such a property. First-time buyers may receive some discounts or other benefits from state and federal governmental agencies, but these may not always offset existing liens on the property or the cost of repairing damage from lack of maintenance and neglect.
Beware of encumbrances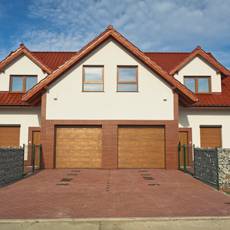 Liens and other outstanding debts levied against the property you have in mind may not be readily apparent and information about them may not be available during an auction. This may especially be true for a multi family property as there may have been contractors, maintenance and management providers who also failed to get paid as the property fell into arrears. Most states require that the bank preparing to foreclose on a property must sign off the short sale of any property and that it must be listed as a short sale at the time of the auction. This means that the bank may decline the sale in some cases, even in an auction environment, or may contest it if they were not informed of the auction.
You can find out about any outstanding liens or debts attached to the property you are pursuing by contacting the County Recorder's office of the county where the property is located.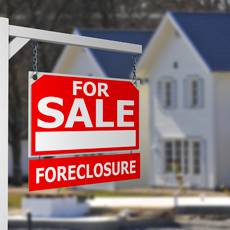 Beware of condition issues
The condition of the property may be an important consideration when buying multi family homes in pre-foreclosure at auction. Owners facing a potential foreclosure may no longer feel the need to take care of basic maintenance, and in multi family homes, this can result in exceptionally costly repairs. If at all possible, arrange to have a professional property inspector look at your property before you even sign up to attend a property auction.
Prepare to pay cash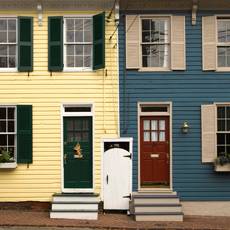 While there are a number of programs available to finance the purchase of a multi family home in pre-foreclosure. Most auction settings require cash. In practical terms, this means you should be prepared to make a sizable cash deposit (typically 10 percent of the total purchase price in the form of a certified or cashier's check, a money order, or actual cash) at the time of the auction and have the balance available in a relatively short period of time (in some cases, 30 days). Many auctions will require you to present a certification of financial viability) to participate in the auction. This can mean proof that you have access to the cash for purchase or a certification of preapproval from a lending institution.
Before pursuing the purchase of a multi family home in pre-foreclosure at auction, it may help to consult an expert in the field. QualitySmith can help you in this endeavor by connecting you with real estate professionals in your area who have that experience.