To sell your home quickly and at the best price, experts recommend home staging in every room as well as the outside of your home.
Now that your home is listed for sale, it's time to stage it. Sprucing up your home so it's picture perfect is known as home staging. Home staging makes your home more appealing to potential buyers, and improves your chances of receiving higher offers more quickly. If you prefer to do the home staging yourself rather than hire a professional, here are eight tips to help you.
1. Clear away any clutter in your home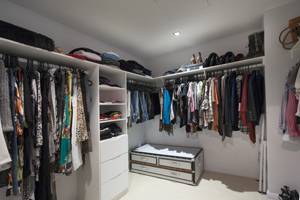 as it just makes your home look smaller. Pack away extra furniture and objects. Remove appliances from the kitchen and bathroom countertops. Remove everything from the refrigerator door. Remove pictures and knick-knacks from dressers and tables. You are trying to achieve a spacious look and spaces that allow a potential buyer to visualize the house as his or her own.
Don't forget to clean and organize closets, pantries and other storage areas. You want prospective buyers to see home much storage your home has because that can be a key feature they want. You may want to rent a storage unit for the extra furniture, appliances and personal objects.
2. Deep clean everything.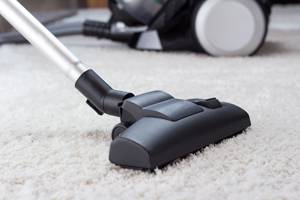 Clean your carpets, curtains, bedcovers, mirrors and windows. It may be worth the money to have a professional cleaning company come in and do a thorough cleaning. Once the deep cleaning is done, it will be easier for you to keep your home clean over the weeks and possibly months it takes to sell it. Plus, a prospective buyer will offer less for your home if he or she thinks the carpets need to be replaced.
If your carpets have pet odor or high traffic wear, you should replace them.  Sprinkle baking soda on the floor before installing the new carpet to absorb any smells. If you replace the carpet, buy a carpet that is a neutral color. Depending on the floor underneath your carpet, you may want to refinish the hardwood instead. Hardwood floors are a sought-after feature in today's real estate market.
3. Paint each room in your home with neutral colors
to make rooms appear bigger and make it easier for buyers to imagine their belongings in the space. Bold colors tend to scare off buyers or bring lower offers because the buyer expects the expense of repainting and may deter them from finding the home visually appealing. <
If you painting the walls of smaller rooms the same color as the rooms next to them, it creates a sense of space and continuity to the rooms because the areas look like one large space. Choosing drapery the same color as the walls also provides an illusion of bigger spaces.
4. Do needed repairs and upgrades.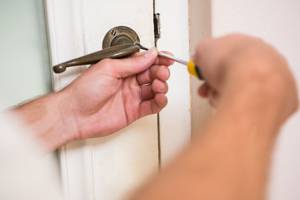 Unless you want to negotiate price because of a sagging door hinge, broken cabinet hardware or torn screens, you should repair everything broken in your home. You don't necessarily have to upgrade all your kitchen appliances and your bathroom faucets, but if they are broken or look horrible, you might want to consider it.
You can upgrade your kitchen by replacing or painting the cabinet doors and the fronts of the drawers. New cupboard hardware can modernize the whole room. You may even be able to upgrade the look of a dishwasher with a new door panel or magnetic cover. Any changes that make a home look better increase the chances of an offer.
5. Apply home staging to every area of your home.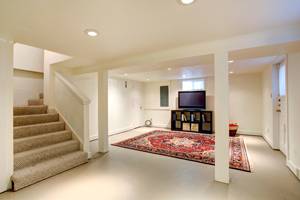 Your home staging should extend to the little used areas of the home. Your basement should be clean and decorated. If walls are unfinished, embellish the uses the space could be used for, such as a work space, laundry centre, storage space, or studio. Add a carpet remnant to the floor, a table and chairs or a sofa to transform the basement space even further and demonstrating how may be used as a living space.
6. Fill your home with natural and artificial light.
Open the curtains and lift the shades to let sunshine fill your rooms. Turn on overhead and accent lights to draw people's attention to different areas. For every 50 square feet of space in a room, you want about 100 watts of lighting.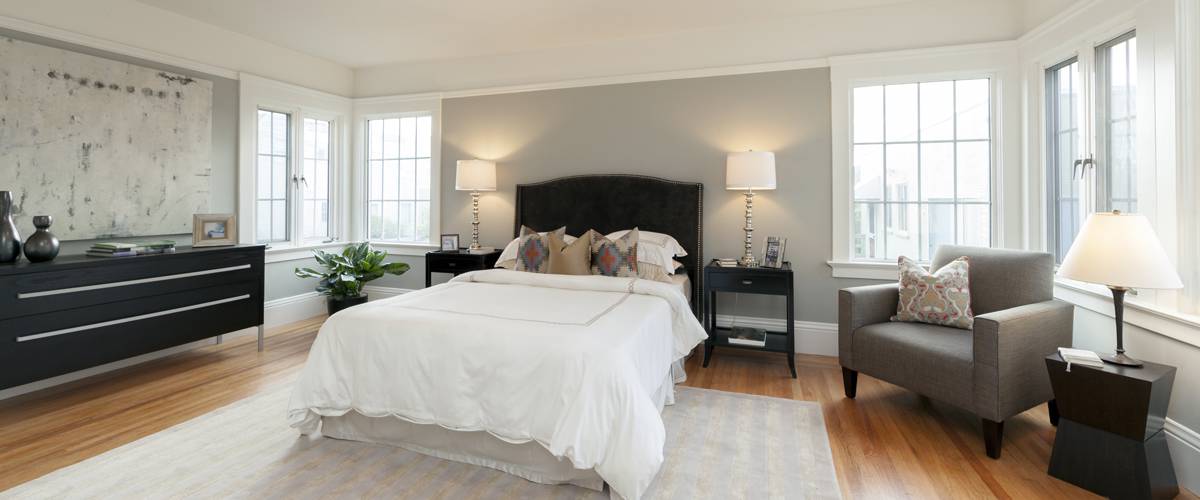 7. Remember that home staging also includes curb appeal.
In fact, the outside of your home is what gives people their first impression. You need a manicured yard, trimmed bushes and clean walkway just to get some buyers to the front door. Fresh mulch and flowers are inexpensive ways to make the landscaping look polished. Pressure washing the walkway, deck and siding can greatly enhance your home's curb appeal.
Additionally, you might stain the deck and paint your shutters, front door and trim. The front door is one place that bright paint will attract buyers rather than repel them. Red, blue, green, purple and even yellow doors are popular and have significant meaning. Of course you don't want the door to clash with the color of your siding.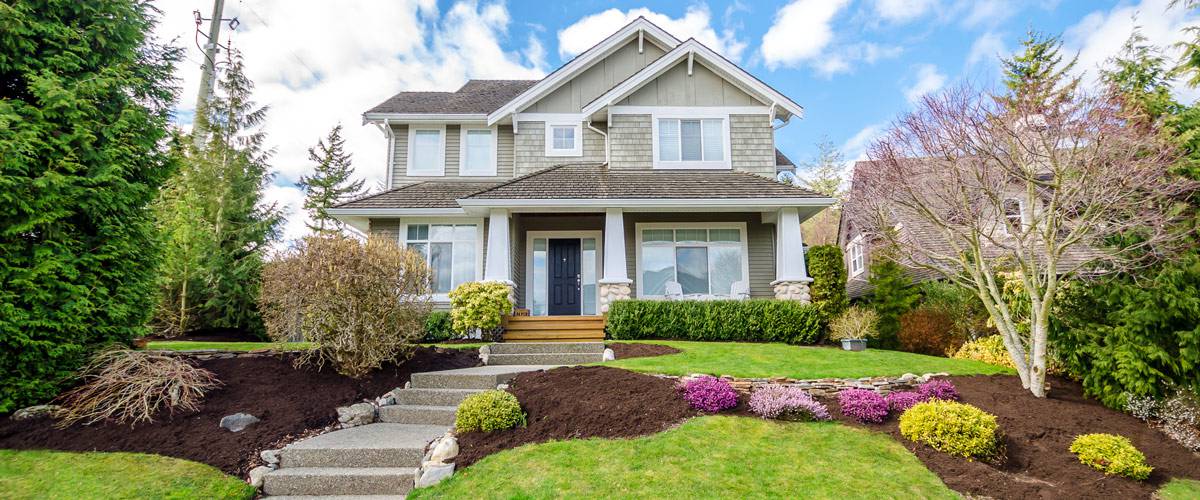 8. Add details that appeal to the prospective buyer's senses.
Fresh flowers on a table, potted flowers next to the front door, light candles, and fresh-baked cookies are finishing touches recommended by home staging experts.
Now that your home resembles pictures in a magazine, it is a good time to take photos and videotape a virtual tour for your real estate listing and social media posts. Recent surveys suggest that more than 80 percent of home buyers look for a home online. To compare home listings in your area, enter a zip-code above.